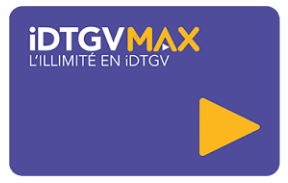 Two years ago my life in the south of France changed when iDTGV released an offer called iDTGVMAX. For the modest sum of EUR59.99 per month, equipped with a blue card with my photo and with the installation of an application on my phone a world beyond the Calanques and the Cote Bleue became available.
In the last two years I have been travelling on the iDTGV fast trains between Marseille and Paris. Most of the time I have been spending weekends in Paris ressuming my exploration of this beautiful city which I have missed so much ever since I returned to live and work in Marseille in 2013. I have been attending guided walks with Promenades Urbaines and A Travers Paris. I have been going to the theatre, visiting museums, popping into galleries and have dutifully been visiting public buildings and cultural institutes and have done everything I deem that I should do to become integrated in French society. I have also been meeting friends for coffee or dinner, I have been going to meetings and conferences related to my job, and I have thus been able to maintain my professional network.
I have also used the Magic Blue Card to travel further and beyond Paris. In the last two years I have prioritised travelling out of Paris when going abroad: Eurostar to London, Thalys to Amsterdam and Rotterdam, flights to New York, Delhi, Bangkok, Copenhagen, and Oslo. The Magic Blue Card has allowed me to explore parts of France that I did not know by combining iDTGV with intercity trains and busses. Thus in 2016 I took iDTGV to Brest for a wedding, and I went by bus to Mont St Michel and by intercity train to Saint Malo, Nantes, Bayeux, Orleans and Bourges. I have walked in the mud around Mont St Michel, I have cycled from one modern sculptures to the next along the Loire, I have camped in Bayeux, and I have cycled on the D-Day beaches.
During the last two years I have read about 35 books whilst travelling with iDTGV, I have according to iDTGV travelled the equivalent of 8.5 trips between Paris - New York, I have probably eaten a couple of kilos of chocolate and drunk too many lattes at Gare de Lyon. I have missed cultural events and dinners with friends in Marseille, but it has been worth it.
Let's admit it; my heart is torn between Marseille and Paris! When I am in Marseille, I miss Paris, and when I am in Paris, I miss Marseille. The Magic Blue Card has allowed me to have the best of the two worlds: the blue sky in Provence and the culture in Paris. With the flexibility of my Magic Blue Card I have continued to explore France and have become a more knowledgeable "almost-French" citizen.
That was until yesterday when iDTGV informed me and the other 9,999 Maxtrotters that the Magic Blue Card would no longer be valid after 27 April. My first reaction was panic, as I still remember my life before the Magic Blue Card: reserve my ticket 2 - 3 months in advance, save up RTTs to travel on Thursdays and Tuesdays when tickets were more affordable, and reduce trips to every other month,
Considering the reaction on the Facebook page of iDTGV and on the two pages created by Maxtrotters as well as the petition launched on www.change.org and the law firm that has offered to take action, I feel truly part of the Maxtrotter group. We are all lost, angry, disappointed, and in panic because the life style that we have been allowed to have in the last two years is seriously threatened.
iDTGVMAX has brought people closer. It has allowed people a flexible life style despite geographical boundaries. Poor artists have been able to live in one place and perform in another. Grandparents have been able to jump on the train to look after sick grandchildren. People with ageing parents have been able to visit regularly. And people with itchy feet like me have been able to travel in an economic and flexible way.
Dear iDTGV and SNCF, please don't take away my Magic Blue Card!