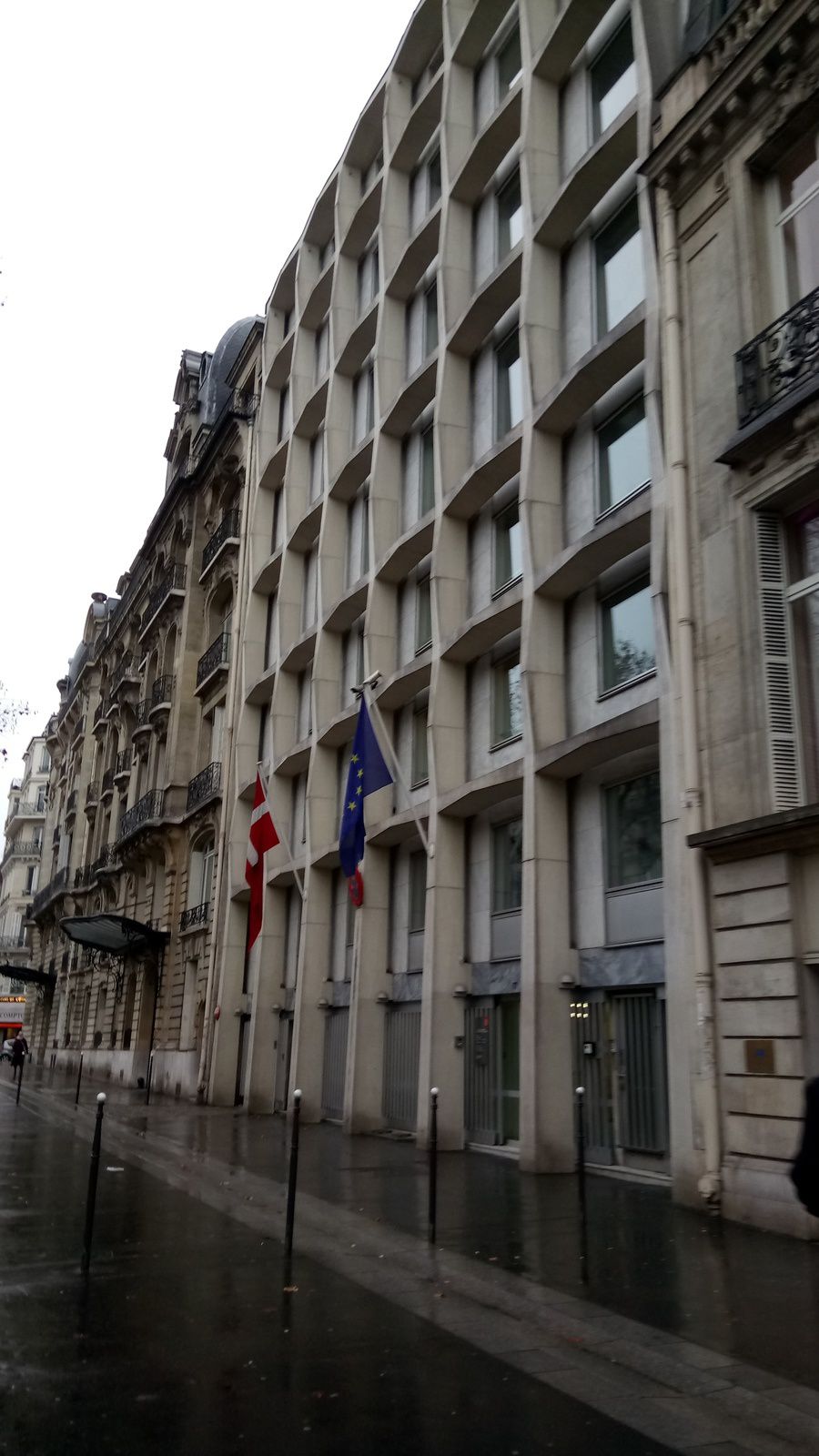 On Friday night I was mugged when leaving the Paris metro. A young guy was rubbing himself against me whilst we were standing on the escalators, and though I tried to ignore him, I eventually turned around and looked angrily at him. A few metres down the street I thought I should check my rucksack. Damn, the rucksack was open, and my passport was gone!
I am since then a prisoner in France as I cannot leave the country until I get a new passport (ok, it is not the worst place to be stuck, I admit). I have had to cancel a trip abroad and have lost train tickets, theatre tickets and a deposit on my hotel reservation, but I have discovered another side of Paris: how to declare the theft of an identity card and how to order a replacement passport.
I started out with an online pre-declaration on a government website. Sitting at home I could in my own time give all the neccessary information and details about the mugging: passport number, how much money, other items stolen. The declaration was relatively simple to do, and I could even choose the police station I wanted to go to to sign the declaration and the day and time that suited me. After having clicked "sent" I received immediately a reference number. I would recommend you to scan your identity card and keep a copy in your email inbox so that you can esily access details in case of need.
On Saturday morning a policewoman called me on my mobile phone to ask for a few details and to offer me an appointment at a time that suited me. I was invited to sign my original declaration at another police station than the one I had chosen, but I must say that I was impressed by the efficiency of the whole thing. When I arrived at the indicated police station on Sunday morning I was immediately seen to, and the declaration was ready to be signed. It was almost too efficient, as I had expected to listen in on some savoury problems at the station, but apart from a hysterical woman who wanted to complain because somebody had accused her of having had a child with another man than her husband, nothing interesting happened.
It was more interesting at the Danish Consulate where I went on Monday morning and again on Tuesday morning due to a computer problem. I took the opportunity to talk with the people waiting with me.
There was the older, fragile man who had left Denmark at the age of 17 to learn French in Paris. He had never returned to live in Denmark, but had continued to move south, from Paris to Nice and then finally to Morocco. He still met with Danish family members once a year and had preserved his Danish, though with some hesitation. When I asked him if he had considered getting dual nationality (as it is possible since 2015), he said that he saw no reason.
There was also the Colombian woman who had come with a friend looking for her Danish husband from whom she suddenly had no more news. She feared that something had happened to him. It seemed weird that a person can just disappear these days with internet and phone, but obviously I don't know her personal story. Could the husband have done a runner?
Finally there was the Swiss nun (oh, yes) who had lived in a monastery in Denmark for 15 years back in the seventies and eighties and who needed help with a pension application. She spoke a beautiful Danish with a slight Swedish accent, which was probably because her only contact with the language was through a conversation with a Swedish nun once a year.
I left the Consulate €134 poorer with the promise of an urgent treatment of my application and a passport delivered to my address in possibly 2 weeks.